G7L/20 - Long Bent Gouge 7L (20mm)
$25.65
$19.00
Sale ends on ,

10 Years Guarantee
This product carries a 10 years guarantee from the original purchase date.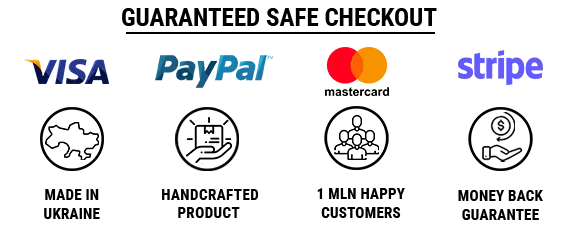 Total length – 285 mm (11.22 inches)
Blade length – 130 mm (5.12 inches)
Blade width – 20 mm (0.79 inches)
Handle length – 155 mm (6.10 inches)
The long bent gouges are designed for cutting deep recesses and for hollowing out bowls and spoons. The woodcarving tool is particularly useful for cutting ornamentation, radials, and rounded surfaces. Wood carving chisels BeaverCraft are razor sharped and ready-to-use right out of the box.
Made of high quality carbon steel. You can use such tools for both soft wood and hard wood treatment. Handle is made of Ash and oil impregnated. It is convenient to use and good for long usage. The excellent bent spoon gouge is handcrafted both for beginners and professional wood carvers.
Perfect maar …… niet écht scherp.
very good quality, very sharp.
Great knife. Great quality price ratio. It was not the first time I ordered a knife from Beaver Craft.
It took a little longer than expected to get here from Ukraine but it was worth the wait! This is an excellent tool, well-machined, good handle, and razor sharp right out of the box. I've just started my first project with it and I'm loving it.
Very pleased, well made and a good size. Thank you.
Very good product Love it
Produits selon la description il me reste plus qu'à l'essayer Vendeur disponible et réponds aux questions je recommande Malgré la quarantaine de l'article dans cette période de Covid j'ai reçu mon article
Excellent craftsmanship. Very sharp tip. Nice handle to hold.
Well made tool, great value for money. Thank you.
Highly recommend! Well-packed, beautifully crafted gouge that I am using on my archtop guitar build. I am very happy with it and will order others from them.