Hedonist – Crazy Horse Leather BBQ Apron, Brown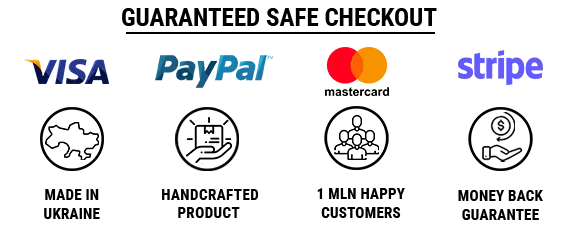 Protect yourself from heat and stains with this exceptional defense — the Brown Crazy Horse Leather BBQ Apron. Crafted from premium quality crazy horse leather in a rich brown color, this stylish apron is designed to withstand years of wear and tear. Its durability is matched by its practicality, making it an indispensable tool for your culinary adventures.
It is adjustable on the neck and waist and offers a tailored fit for long cooking sessions. It features a pocket for a water/oil bottle, four tool holes, a deep chest pocket, and a side pocket. Versatile for grilling and kitchen use, it includes a handy carabiner clip for easy attachment of BBQ gloves (sold separately).
Highlights:
Material – Crazy horse leather, metal hardware;




Item Dimensions – 60 × 75 cm (23.62 х 29.52 inches);




Waist adjusting – from 95 up to 130 cm (37.4 – 51.18 inches);




Neck adjusting – from 40 up to 70 cm (15.74 – 27.55 inches).




Color – Brown.



The pockets and tool holes are well-designed, a must-have for any BBQ lover