Maverick – Leather Clutch Wristlet Hand Bag for Men, Brown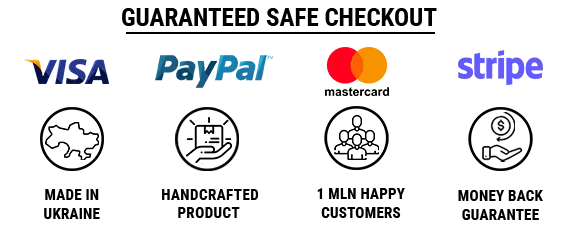 Make a statement that goes beyond mere accessories – choose the Brown Leather Clutch Wristlet Hand Bag. Fashioned from high-quality crazy horse leather in a beautiful light brown hue, this bag offers durability and modern appeal.
Compact yet roomy, it features a built-in back strap and a removable one, adapting to any occasion. It has two spacious compartments, six card slots, and a central zip pocket for your valuables. The wrist strap adds an extra layer of convenience for on-the-go travel.
Perfect for work, parties, or daily use, this leather clutch suits every situation. Transform your style and stay organized with this leather clutch – a sleek gift choice that adds sophistication to any man's wardrobe.
Highlights:
Material – Crazy horse leather, metal hardware;




Item Dimensions – 23.5 x 13.5 x 1.5 cm (9.25 x 5.31 x 0.59 inches);




Color – Brown.



Great!
Went to a party with it. Can't imagine how I lived before. Great piece, thanks