S56 – Chip Carving Knives Set in Leather Roll

10 Years Guarantee
This product carries a 10 years guarantee from the original purchase date.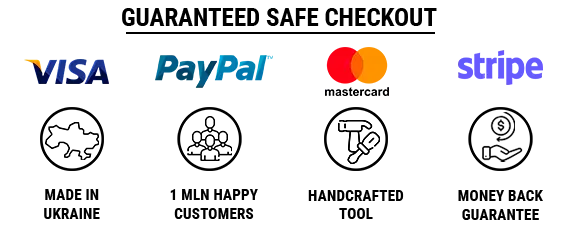 A set of 4 knives and two rolls of safety tape

Perfect for chip carving and general wood carving

Suitable for beginners and professionals
A great set of knives can revolutionize your wood carving experience. Whether you're carving rosettes seven nights a week or taking your first steps into carving geometric patterns or sculpting, our new S56 Chip Carving Knives Set will be your favorite.
This set of carving knives is a super quality tools kit you deserve. Even for those who find chip carving style a bit challenging, a quality knife set might make this technique easier.
Our knives for chip carving will help you cut fine lines, make accurate cuts, and create geometric ornaments and small abstract patterns with little effort. The BeaverCraft S56 wood carving set consists of 4 razor-sharp knives with different blade shapes to achieve the best carving results. Buying one set, you get knives you can use for almost all your carving chores. You can use them for fine and detailed carving, sculpture carving, netsuke, geometric patterns, floral ornaments, and decorating jewelry boxes or sign boards. There is almost no task that these knives cannot handle.
BeaverCraft S56 is a perfect set of tools with an innovative ergonomic design. The blades are made of hardened high-carbon steel, known for its durability, sturdiness, and remarkable performance. The handles are made from solid ash wood and are coated with linseed oil to give you a secure grip and provide ease of use.
Sometimes, you just want all your stuff in one place and easy to access, so by ordering this set, you'll get everything you need to get started in this craft. Our chip carving set comes with two rolls of cut-resistant tape and a leather roll-up case to store your knives and keep you safe. Everything's designed to meet most of your carving needs.
Check out the dimensions of the tools here:
C3 – Sloyd Carving Knife
Total length – 165 mm (6.49 inches)

Blade length – 40 mm (1.57 inches)

Blade width – 13 mm (0.51 inches)

Handle length – 120 mm (4.72 inches)

Handle material – Ashwood
C6 – Chip Carving Knife
T

otal length – 155 mm (6.10 inches)

Length of the cutting edge – 25 mm (1 inch)

Handle length – 120 mm (4.72 inches)

Handle material – Ashwood
C12 – Chip Carving Knife
Total length – 160 mm (6.29 inches)

Length of the cutting edge – 20 mm (0.78 inches)

Handle length – 120 mm (4.72 inches)

Handle material – Ashwood
C15 – Detail Wood Carving Knife
Total length – 155 mm (6.10 inches)
Blade length – 35 mm (1.37 inches)
Handle length – 115 mm (4.53 inches)
Handle material – Ashwood