B3 - Basswood Carving Kuksa Blank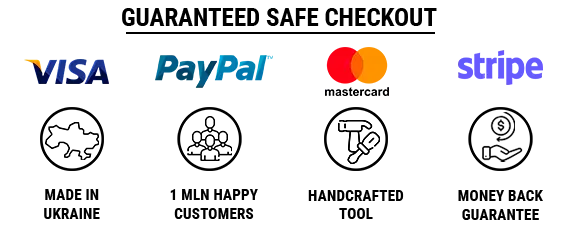 Are you one of those who have longed to create a unique kuksa but have struggled to find the perfect wood block? Put an end to your search with this B3 Basswood Carving Kuksa Blank by BeaverCraft!
Constructed from premium basswood, this carving blank ensures a seamless carving experience like no other. Basswood, renowned for its exceptional qualities, presents a canvas that is free from knots, cracks, and imperfections, allowing you to delve into the art of wood carving with utmost ease. Its rich, creamy color radiates a sense of natural elegance, while its smooth and uniform texture invites your tools to glide effortlessly along its surface.
Crafted with attention to detail, this wooden blank for kuksa carving is designed for both beginners and skilled carvers alike. Whether you are just embarking on your wood carving journey or possess a wealth of experience, the B3 Basswood Kuksa Carving Blank adapts to your creative needs.
The beauty of this carving blank lies not only in its exceptional craftsmanship but also in its versatility. Transform this block of wood into a stunning kuksa, a traditional wooden mug renowned for its utility and charm. With the B3 Basswood Kuksa Carving Blank as your starting point, your finished project will become a true masterpiece, an original creation reflecting your artistry and dedication. With its sturdy construction and timeless appeal, this wooden masterpiece will become your perfect companion, exuding warmth and authenticity wherever your journey takes you.
Dimensions of the blank:
Total length – 135 mm (5.31 inches)




Blank thickness – 54 mm (2.12 inches)




Blank width – 77 mm (3.03 inches)




Material – Basswood