BB2 - Spoon Carving Blanks Set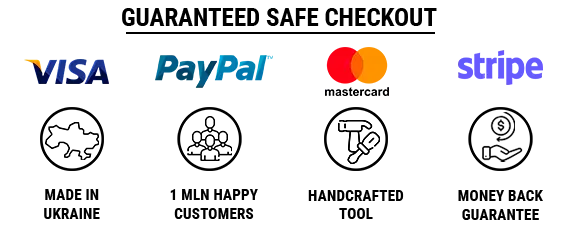 Experience the art of spoon carving like never before with the BB2 Spoon Carving Blanks Set, the ultimate tool for creating unique spoons from four different types of wood. This set features cherry, mulberry, walnut, and basswood carving blanks, each with unique properties and characteristics that make them ideal for creating spoons.
The cherry wood block boasts a reddish-brown core with a uniform and smooth texture with straight fibers. The mulberry wood block is a valuable hardwood with a pleasant golden-yellow color that's easy to work with, sand, and polish. The European walnut wood block is resistant to chipping and polishes to a beautiful finish. The basswood block is light-colored with a matte sheen that's evenly dense and easy to carve.
The BB2 set offers an authentic carving experience with knot-free spoon blanks that are a joy to work with. Crafted and processed carefully, each wood carving block is unique, with its distinctive color, texture, and grain pattern. They are all equal in size and dimensions, making them easy to carve and shape while still being comfortable to hold and use.
Creating beautiful and unique spoons has never been easier than with the BB2 Spoon Carving Blanks Set. Whether you are a beginner or an experienced woodcarver, this set allows you to unleash your creativity and make each spoon a work of art.
Add this set to your carving tools and discover the beautiful art of spoon carving!
Dimensions of the blanks:
Total length — 165 mm (6.5 inches)




Blank width — 40 mm (1.57 inches)




Handle width — 22 mm (0.86 inches)




Handle length — 115 mm (4.5inches)



The set includes 4 blanks of different wood types:
Basswood, Cherry, Mulberry, European Walnut