BSH Kid – Kid-Safe Knife for Outdoor Activities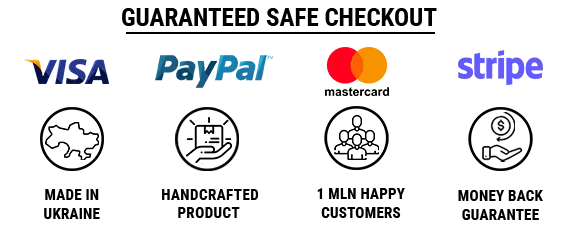 Discover the possibilities of our brand-new tool – a Kid-Safe Knife for Outdoor Activities, a beautifully crafted and safe tool designed to ignite the spirit of adventure and teach valuable skills to young explorers. This real full-tang knife is the ideal choice for kids eager to learn wood-crafting and knife skills in a secure and controlled manner.
Crafted with safety in mind, this kids' pocket knife boasts a rounded tip and a short, fixed solid blade made of corrosion-resistant X50CrMoV15 steel. These features significantly reduce the risk of accidents while still allowing children to explore the art of crafting, cooking, and more. The ergonomic wooden handle, made of European Walnut, is tailored to fit small hands comfortably, ensuring a secure grip.
The knife also features a finger protection guard, providing an added layer of security to prevent injuries in case of unexpected slips. Take this kid-safe camping knife on your next family fishing trip, camping adventure, or outdoor expedition, and teach your children essential knife skills while instilling a strong sense of responsibility.
With its cowhide leather sheath featuring a belt loop and classic button lock, this knife ensures safe and convenient storage, keeping it readily accessible during outdoor adventures. Additionally, it has a lanyard hole in the handle, which adds versatility to the knife, making it an excellent choice as a first bushcraft knife for kids.
Whether you're a parent looking to nurture your child's curiosity or seeking a unique and educational gift, our Kid-Safe Knife for Outdoor Activities fits the bill perfectly. It's an exciting choice for curious kids and young explorers, providing them with a gateway to the world of outdoor exploration, learning, and adventure.
Specifications:

Total length – 180 mm (7.08 inches)

Blade length – 75 mm (2.95 inches)

Blade width – 24 mm (0.94 inches)

Blade thickness – 2.5 mm (0.09 inches)

Handle length

– 105 mm (

4.13 inches)

Handle material – European walnut

Steel material – X50CrMoV15, 55 HRC

Sheath material – Cowhide leather