BW DIY05/06 - Wood Carving Blank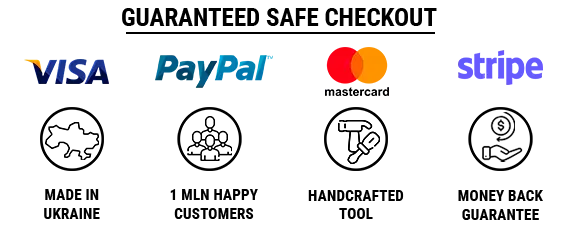 Introducing the BW DIY05/06 Wood Carving Blank, a wooden blank crafted by BeaverCraft. This blank is designed for those seeking an enjoyable wood carving experience, specifically for the Bear and Santa projects.
Carved from the finest basswood, this blank possesses remarkable qualities that make it stand out. This blank feature impeccable quality with no blemishes such as knots or cracks, ensuring an undisturbed carving journey from start to finish.
Carving enthusiasts of all levels will find this wood blank to be a delightful addition to their collection. Beginners and kids will appreciate the user-friendly nature of This blank, which is remarkably easy to carve. Meanwhile, seasoned carvers will revel in the smooth and uniform texture that allows for intricate detailing and artistic expression.
With this blank, creativity knows no bounds. Once your projects are completed, it transform into magnificent keepsakes or thoughtful gifts. 
The warm and inviting color of the basswood, coupled with its innate qualities, will help you create stunning projects. Not only will you embark on a journey of craftsmanship, but you'll also be captivated by the natural beauty of the wood itself.
Whether you're a budding artist, a hobbyist, or a seasoned woodcarver, the BW DIY05/06 Wood Carving Blank offer a great canvas for your creative aspirations.
Dimensions of the blank:
Total length – 100 mm (3.93 inches)




Blank thickness – 50 mm (1.97 inches)




Blank width – 50 mm (1.97 inches)




Material – Basswood