BW1 Large - Large Basswood Carving Block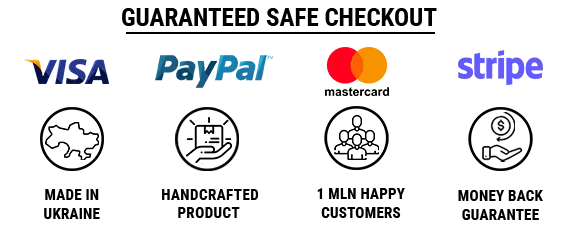 If you're a woodcarver looking for the perfect balance of strength and flexibility in wood, you'll love the BeaverCraft BW1 Large Basswood Carving Block. This block is crafted from premium basswood, offering a perfect balance of firmness and suppleness for effortless carving and shaping of even the most intricate designs.
Crafted from all-natural wood, this block is safe and free from toxic materials. It has a consistent texture that makes it easy to carve, sculpt, or paint without worrying about dangerous splinters or rough edges. Its sanded surface is free of splits or cracks, making it ready for carving right out of the box.
At 10 ″ х 4 ″ х 4 ″ in size, this large basswood block provides ample space for you to unleash your creativity. Whether you're a seasoned woodcarver or just getting started, the BW1 Carving Block by BeaverCraft is the perfect choice for all your wood carving ideas. It's great for carving sculptures, large wooden figures, or any other crafts you can imagine.
With its versatile use, this large basswood block is an essential addition to your woodworking supplies. Its soft and smooth texture makes it a go-to for all your crafting needs.
So why waste time searching for the right wood when you can get started right away? Order your BW1 Large Basswood Carving Block today and bring your creative ideas to life!
Dimensions of the blank:
Blank length — 250 (10 inches)




Blank width — 100 mm (4 inches)




Blank height — 100 mm (4 inches)




Material – Basswood