BW19 – Set of Basswood Carving Blocks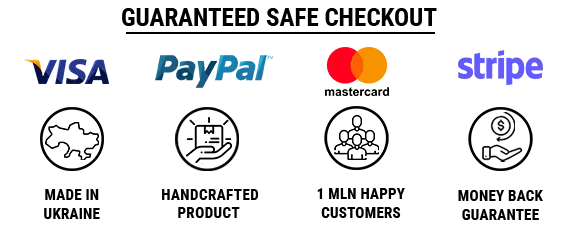 Discover the ideal material for your projects with our BW19 Set of Basswood Carving Blocks – the ultimate solution designed for the needs of woodcraft enthusiasts and seasoned carvers alike. These top-quality wood blocks are meticulously selected from beautiful basswood, offering exceptional characteristics that elevate your carving and whittling experience.
Crafted for wood enthusiasts and aspiring artists, our carving blocks provide a perfect canvas for your creative ideas. These basswood blocks are renowned for their beautiful light-colored grain, smooth texture, and universal application, making them a must-have for woodcarvers of all skill levels.
Our basswood carving blocks are designed with your needs in mind. The wood is soft, ensuring easy carving, and boasts a uniform, expertly sanded surface free from any imperfections, providing a seamless carving process without splinters or cuts.
In our comprehensive set, you'll find two sizes of carving wood, allowing you to bring intricate designs and detailed carvings to life. The kit includes three blocks measuring 50 x 50 x 100 mm (1.97 x 1.97 x 3.93 inches) and sixteen blocks at 25 x 25 x 100mm (0.98 x 0.98 x 3.93 inches). This wood is great for a wide range of woodcraft requirements, from crafting small figurines to sculpting larger masterpieces.
Order our BW19 set today and experience the beauty and versatility of this creamy basswood for wood carving.
Dimensions:
3 pieces: 50 x 50 x 100 mm (1.97 x 1.97 x 3.93 inches)




16 pieces: 25 mm x 25 mm x 100 mm (0.98 x 0.98 x 3.93 inches)




Material – Basswood