C3 – Small Sloyd Carving Knife

10 Years Guarantee
This product carries a 10 years guarantee from the original purchase date.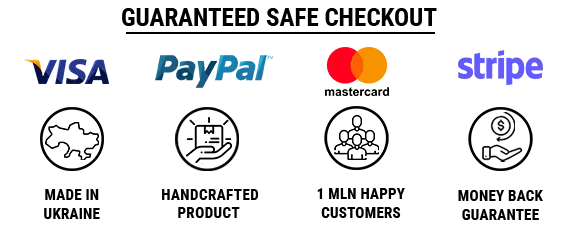 the C3 Small Sloyd Carving Knife, your trusted companion for woodcarving. Designed for versatility, this wood carving tool is the key to unlocking your creative potential in woodworking projects of all kinds. Whether you're into whittling, green woodworking, or general wood carving projects, this knife adapts to your creative needs.

Handcrafted from high-quality materials to meet the most demanding standards, the C3 knife features a remarkably durable blade made of high-carbon steel, ensuring long-lasting sharpness. Its blade effortlessly glides through wood, making it ideal for tasks such as spoon carving and detailed work in hollow areas.
The knife handle is made from Ashwood, well-polished, and covered with natural linseed oil. It features a contoured shape that fits perfectly in your hand with multiple control points. Such a design approach allows you to hold the knife comfortably in various positions, accommodating your unique carving style and preferences.
Our small sloyd carving knife is the ultimate tool, providing exceptional support for carvers of all skill levels. Whether you're a beginner embarking on your first woodcraft project or an experienced carver seeking the finest tools, this small sloyd knife delivers precision, control, and comfort, making it the ideal choice for right- and left-handed carvers.

Specifications:
Total length – 165 mm (6.49 inches)
Blade length – 40 mm (1.57 inches)
Blade width – 13 mm (0.51 inches)
Handle length – 120 mm (4.72 inches)
Steel material – 1066 Carbon, 57-59 HRC
Handle material – Ashwood
Wonderful Wood Cutting Knife
Bought this neat little knife to whittle my pencils for more lead, and it did the job with little to no force as it glided across the grain. It arrives protected in a slightly thick plastic sheath (though I would say to be careful).It's definitely helped make my drawing process smoother. I no longer have to struggle with a box cutter or breaking lead during the process again 😂
Great knife
It came very sharp, and cuts wonderful.It even came with a few bandaids.
Great
Knife works great for carving it's my fourth one
Parfait
Très Tranchant, bonne prise en mains .Le petit + du vendeur deux pansements dans la boite...Et vous savez quoi???j'ai utilisé un pansement des le lendemain car le couteau a traversé mon gant de protection de level 5 CE !Donc merci pour se petit + ,))))
Great knife use mine in my guitar shop
comes very sharp and ready to use.
Sharp and well made
Got this for my girlfriend so she would stop trying to whittle with my pocket knife. It seems to be very well made and I think it's worth more than what they're charging! Good stuff.
Great for beginners
Comes out of the box very sharp and ready to use. For a beginner like myself, it's very budget friendly without being flimsy or cheap quality. Is it the best knife in the world? no. But at this price point, it's a great way to get someone into the hobby of whittling.
Good knife, nice handle, but the default sharpening is not that good, so it needs some time to sharpen it fine.
Calidad
De lo mejor para el precio que tiene