C7 – Small Detail Wood Carving Knife

10 Years Guarantee
This product carries a 10 years guarantee from the original purchase date.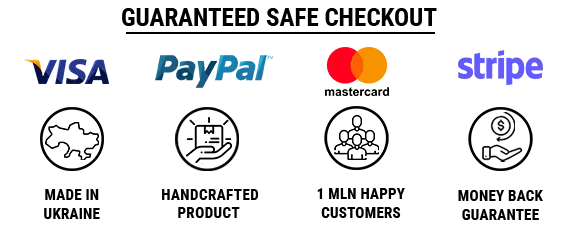 Elevate your crafting experience with this exceptional C7 Small Detail Wood Carving Knife designed for fine carving, whittling, handicrafts, and various woodworking projects. Crafted with precision in mind, this knife features an exceptionally thin point, making it ideal for narrow cuts and detailed work.
The C7 boasts a blade that effortlessly adapts to the contours of your project, allowing for greater precision. Whether you're a seasoned woodworker, beginner carver, or hobbyist, this tool excels at producing fine, delicate cuts, adding a natural and refined look to your wood carving projects.
This knife is more than just a carving tool; it's a testament to craftsmanship and innovation. Its ergonomic design ensures a comfortable grip, allowing you to work for extended periods without fatigue. The quality construction of the blade guarantees durability, providing longevity to this indispensable carving knife.
Specifications:
Total length – 160 mm (6.3 inches)
Blade length – 40 mm (1.57 inches)
Handle length – 105 mm (4.13 inches)
Blade material – 1066 Carbon
Handle material – Ashwood
Great tool
I really like this tool. I especially like the shape of the handle. Very comfortable. I love Beaver Craft.
Fairly good
Not as sharp as I expected but will sharpen up. I like the handle
CEROTTI OMAGGIO NELLA CONFEZIONE !
Chi ha pensato di inserire un paio di cerotti nella confezione merita un aumento di stipendio, senza se e senza ma :DIl coltello compie il suo lavoro egregiamente, lo consiglio vivamente
Simpel und sofort nutzbar
Aus der Packung rasiermesserscharf, liegt gut in der Hand, optimale Schneidengeometrie für präzises Schnitzenniedlicher Bonus: In jeder Beavercraft-Packung zwei kleine Wundpflaster ,-)
Super value!
For the price I paid, this is a lovely little knife! On sale when I bought it and I thought for the price I couldn't go wrong! It is well made and comfortable, for a male I have smaller hands and it feels good in the hand. Have not yet had occasion to sharpen it (nicely sharpened out of the box!), but i expect that it will be easy to maintain a good edge on it.
Well made.
Comfortable handle, arrived sharp, feels sturdy.
Good tool
razor sharp, works very well. I highly recommend for beginners
How was the value for the money?
I like to buy the kits so that I have ideas and it comes with the wood but I do buy tools two or three times a year. I always buy this brand. I don't feel guilty if I drop them or damage the blades I think we all should use these well-made Ukrainian tools, support, Ukraine.
GREAT VALUE
Great knife to learn with. Great blade,great value (I am an advanced carver but wantedto see if I could recommend it to a novice) and I can.