DIY08 - Spruce Tree Carving Kit
$29.00
$23.00
Sale ends on ,

10 Years Guarantee
This product carries a 10 years guarantee from the original purchase date.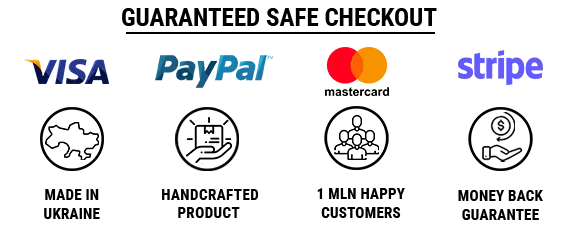 Discover the DIY08 Spruce Tree Carving Kit by BeaverCraft – a captivating all-in-one wood whittling set tailored to aspiring creators. Ideal for kids aged 8-12, teens, and complete beginners of all ages, this kit offers a safe and engaging introduction to the world of wood carving.
Designed to be safe and fun, the kit features a specially crafted whittling knife with a rounded tip and protective guard – a top choice for wood carving for kids. Paired with carefully selected basswood blocks, sandpaper, safety tape, a pencil, paints, and a brush, this kit ensures a smooth creative experience. Follow the step-by-step video tutorial and carve a stunning Spruce tree figure in no time.
Gift your children this wood carving set to inspire and craft cherished memories. More than just a kit, it's a bonding opportunity and a thoughtful gift for any occasion.
At BeaverCraft, quality is paramount. That's why the kid's whittling knife boasts a secure carbon steel blade, ergonomic Ashwood handle, and a protective sheath. It's a blend of precision, comfort, and safety.
The DIY08 Carving Kit isn't just a hobby; it's a gateway to creativity and self-expression. Share the joy of carving, nurture skills, and create lasting connections. With the latest edition of our DIY carving kit, you can elevate your family time by bonding over a shared activity.