G1/24 - Straight flat chisel G1 (24mm)

10 Years Guarantee
This product carries a 10 years guarantee from the original purchase date.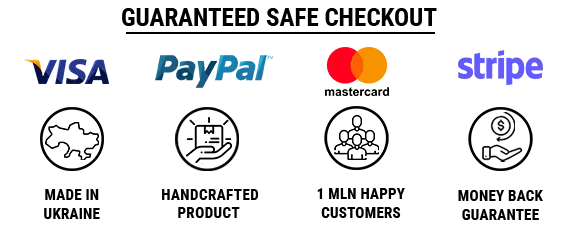 Blade width – 24 mm (0.95 inches)
Total length – 275 mm (10.85 inches)
Blade length – 130 mm (5.12 inches)
Handle length – 145 mm (5.70 inches)
Straight flat chisels BeaverCraft are great solution for simple notches, reliefs and contours carving. Should be used for precise manual treatment only, excluding hammer and mallet use. Wood carving chisels BeaverCraft are razor sharped and ready-to-use right out of the box. Made of high quality carbon steel. Has straight edge with single bevel.
You can use such tools for both soft wood and hard wood treatment. Handle is made of Ash and oil impregnated. It is convenient to use and good for long usage. Straight flat chisels BeaverCraft are handcrafted both for beginners and professional wood carvers.
very nice chisel , thanks
Arrived sharp and appears very well made. Can't wait to try it out!
All eight tools I purchased are wonderful. They were well packaged and sharp. Wouldn't hesitate to buy more products from this man.
Good quality, very sharp right away
Excellent work, more than extremely sharp right out of the box!
Thank you. Pretty good. :)
Great tool well made. Happy with the my new addition
exactly as described. Pretty sharp right out of packaging. Great tool overall.
I great and well made tool. Will be buying more from this seller! Thanks
Glad I got this set took it in the woods and sat by the fire making spoons. Highly recommended and will buy from again!