K6L/15 - Compact long bent gouge. Sweep №6

10 Years Guarantee
This product carries a 10 years guarantee from the original purchase date.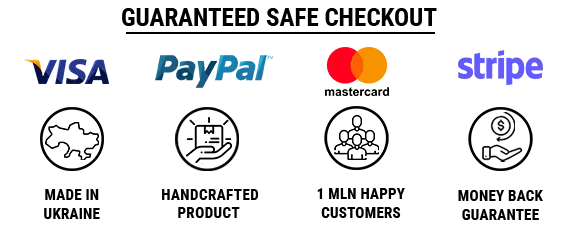 Blade width

–

15 mm (0.59 inches)

Total length

–

192 mm (7.56 inches)

Blade length

–

80 mm (3.15 inches)

Handle length

–

115 mm (4.53 inches)
BeaverCraft сompact
long bent gouges
sweep №6 is great for deep and continuous extract. Great for spoon, kuksa and bowls. Shorter blade and more compact comfortable handle for your best carving projects.
Wood carving chisels BeaverCraft are razor sharp and ready-to-use right out of the box. Made of high quality carbon steel. Sharpened and honed manually. You can use such tools for both softwood and hardwood treatment. Handle is made of Ash and oil impregnated. Should be used for precise manual treatment only, excluding hammer and mallet use. It is convenient to use and good for long usage.
BeaverCraft chisels are handcrafted both for beginners and professional wood carvers.
A good tool
This was a good addition to my tool chest. I am always working on something and this will come in handy. I really like the included band aids as an expression of the tool's sharpness. Dull tools are worthless. It is my humble belief that if I don't cut or nick myself at least once when building something it is not truly anointed. Having a spot of blood here and there shows my level of commitment. Over all, a good carving gouge.
Fantastic edge retention as always
I've been using beavercraft for 3ish years. Can never go wrong with them. My art teacher bought the carving knife sets, and not one has even dulled. I use them all the time. Coupled with stropping, you can easily keep these tools razor sharp. Melts through wood like butter, although i wish the gouge was a little bit deeper.
Great Overall
Good quality, sturdy and sharp. Worth it.
excellent quality - extremely sharp
Does exactly what I want it for and is extremely sharp! I always replace it in its box after use to protect it (and me).
Love this
I have multiple of this size. I use often so I keep a spare. Good tool.
Brilliant, very sharp just out of the box!
Love the handle as it feels very comfortable in may hands. The gouge is sharp and makes spoon carving for beginners like me quite easy!
Really nice
Good cutting control. Practice required.
Even though it's a wooden spoon carving knife can be used on anything that you need a bit of a gouge
Satisfied my order came earlier then expected in great shape, the woodcarving gouge is very good and razor sharp in which is very important to a wood carver.
Fair Price, Good Quality
Fair price, good quality.