LS9P2 - Small Pocket Leather Strop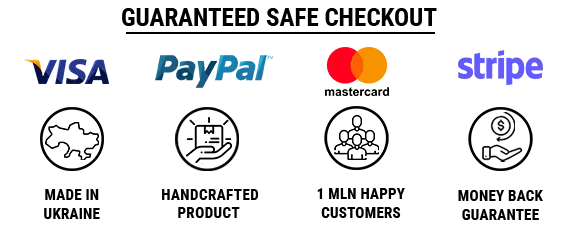 Uplift your sharpening game with the LS9P2 Small Pocket Leather Strop – the ultimate companion for maintaining the peak performance of your cherished knives and cutting tools, no matter where your adventures take you. 
This compact leather strop redefines convenience and efficiency in blade maintenance. Don't let its small size fool you – the LS9P2 is a powerhouse that fits snugly into your pocket, ensuring that sharpness is never compromised, whether you're out in the wild or working in your kitchen haven.
Every blade type finds its match with the LS9P2 – from the beloved kitchen knives to the rugged bushcraft knives and carving tools. The strop features a dual-sided design that caters to all your sharpening needs. The coarser side works wonders for achieving a polished finish, while the smoother side elevates your edge to a level of refinement that's nothing short of perfection. 
Thanks to its thoughtful ergonomic design, the strop is remarkably easy to handle, and its integrated lanyard hole ensures it's always by your side, ready for action. Equipped with the finest cowhide leather and a wooden block made from Ash, Cherry, or Walnut, this strop is a testament to durability and unmatched sharpening performance. 
The LS9P2 also arrives with a duo of leather strop compounds. The white one is your ally in precision honing, banishing nicks and imperfections with finesse. And the green compound takes over to grant your blade a mirror-like finish that gleams with brilliance.