Set-AX1/AX2 – AX1 Axe + AX2 Adze + S-AX1/AX2 Leather Dual-Tool Holder Set

10 Years Guarantee
This product carries a 10 years guarantee from the original purchase date.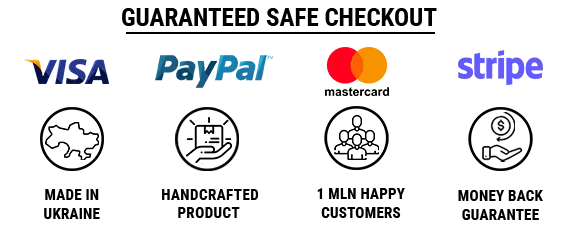 Fuel your woodworking passion with the AX1 Axe + AX2 Adze + S-AX1/AX2 Leather Dual-Tool Holder Set – your perfect partner for crafting, carving, and creating. This remarkable ensemble offers two high-quality, reliable woodworking tools, complete with leather sheaths and a specially designed leather tool holder for unmatched work efficiency and convenience.
Crafted for those who demand excellence, the AX1 Compact Wood Hatchet is a versatile powerhouse. This compact, hand-forged axe is perfect for cutting branches, crafting outdoor shelters, or any woodworking task. Its sharp, advanced, hardened carbon steel blade and sturdy Ash handle make it indispensable.
The AX2 Compact Woodworking Adze is a precision instrument. Its curved blade, made from premium 1066 high-carbon steel, ensures easy smoothing and carving of wood. Whether you're crafting small bowls, spoons, or other woodworking projects, this adze is your trusted companion.
Both tools are built to last, with Ash wood handles treated for longevity and durability. But what truly sets this set apart is the S-AX1/AX2 Leather Dual-Tool Holder. Made from exquisite crazy horse leather, it keeps your tools secure and accessible. With cleverly designed belt loops, it's always at your side, ready for action. Plus, two eyelets allow for easy wall hanging, transforming your tools into a professional and well-organized display. 
Whether you are a woodworking enthusiast or a passionate artisan, this craft set is a game-changer, combining quality, convenience, and style in one sleek package.
Specifications of the AX1:
Total length – 300 mm (11.81 inches)
Head length – 140 mm (5.51 inches)
Blade width – 75 mm (2.95 inches)
Handle length – 240 mm (9.49 inches)
Steel material – 1066 Carbon, 56-58 HRC
Handle material – Ashwood
Sheath material – Cowhide leather
Specifications of the AX2:
Total length – 295 mm (11.61 inches)
Blade length – 170 mm (6.69 inches)
Blade width – 60 mm (2.36 inches)
Steel Material – 1066 Carbon, 56-58 HRC
Handle material – Ashwood
Sheath material – Cowhide leather
Specifications of the S-AX1/AX2:
Material – Crazy horse leather, metal hardware
Item Dimensions – 250 х 190 mm (9.84 х 7.5 inches)
Leather thickness – 2.5 mm (0.09 inches)