SK2 Oak – Spoon Carving Knife (30 mm) with Oak Handle
$22.00
$15.00
Sale ends on ,

10 Years Guarantee
This product carries a 10 years guarantee from the original purchase date.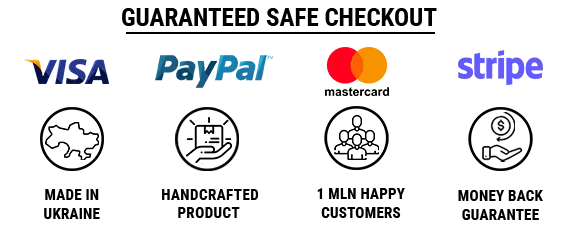 Building upon the excellence of the SK2 knife, the SK2 Oak Spoon Carving Knife boasts a beautiful and durable handle made from Oak wood. This hook knife is designed for carving spoons, bowls, kuksas, and other products or adding intricate detailing to your projects. Its rounding diameter is 30 mm, perfect for small carvings. You can cut soft and hard wood with this hook knife.
At the heart of the SK2 Oak is its deeply curved U-shaped blade, extending all the way to the point of the knife. This unique curvature ensures optimal control and maneuverability, allowing you to navigate through your carving projects with finesse. The flat back of the knife serves as a reliable surface for thumb-assisted pushing, providing a secure and controlled carving experience. Say goodbye to compromise as you indulge in extended carving sessions with a tool designed for both durability and ergonomic excellence.
Specifications:
Total length – 195 mm (7.68 inches)
Rounding diameter – 30 mm (1.18 inch)
Handle length – 130 mm (5.12 inches)
Handle material – Oak
Made a bowl
This product arrived on time and worked great. I made my first sauna dipper.
First spoon knife
Came very sharp and has beautiful look and feel
Very nice hook knife.
This knife is well built and sharp right out of the box. The Beavercraft people are very nice to do business with!
Nice quality spoon hook knife
Beavercraft produces and sells quality working wood carving tools at a reasonable price. This gouge is no different, it arrived sharp and fit my hand well. I will look at more of their products as needed.I think I may look for another model with a smaller radius.
Got hooked on this knife!
Excellent price, sturdy and sharp. Circular shape great for carving spoons.
Solid Product
A great hook knife. For the price you just can't beat the feel and usability of beavercraft. Keep doing what you guys do!
Cuts like butter
Great knife! Quality sharpness out of the box. A little big for most spoons but fantastic for cups bowls or larger items.
I love this hook knife!
Wow this hook knife is amazing. Sharp as can be, straight out of the box. The handle is beefy, yet feels so comfortable in my hand. Cuts are smooth and consistent, perfect for bowl or spoon carving. Definitely, the type of quality I've come to expect and appreciate from Beavercraft, and a quality that far exceeds its affordable price. . I believe I have about 4 or 5 carving tools from Beavercraft and will definitely own more.
sharp, versatile tool
With a robust, highly polished, symmetrically curved blade and beautiful, solid, comfortable handle (oval in cross-section), my SK2 hook knife can help me carve wooden spoons, ladles, cups, kuksas, bowls, and many other items having a rounded concavity more than 1.5 inches in diameter.