TR9X - Leather Tool Storage Bag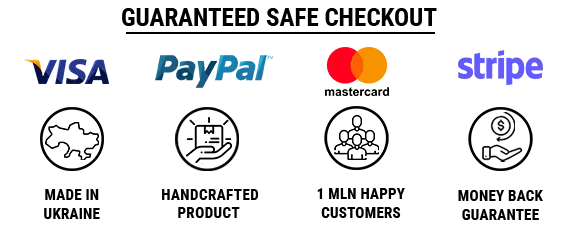 Width & height when opened – 750 x 270 mm (29.53 x 10.63 inches)




Width & height when closed – 375 x 270 mm (14.76 x 10.63 inches)




Pockets quantity – 8 pockets and 1 additional big pocket




Pockets width - 30 mm (1.18 inches)




Pockets depth - 50 mm (1.97 inches)




Width of an additional pocket – 220 mm (8.66 inches)




Depth of an additional pocket – 220 mm (8.66 inches)



Whether you're an experienced professional carver or just embarking on your carving journey, our premium BeaverCraft TR9X leather tool bag is the ideal choice for maintaining impeccable organization, protection, and convenience for your tools. Moreover, it makes for an outstanding gift for carving enthusiasts, impressing them with its stylish design and practicality.
The bag's main section comprises eight spacious pockets accommodating carving tools of varying shapes and sizes. In contrast, an additional section is specifically designed to hold all your carving accessories. This clever design keeps your tools safe, organized, and easily accessible. Both areas close securely with a snake, providing extra protection for your tools.
Thanks to the long strap, the tool bag can be conveniently carried as a regular bag, making it easy to transport your tools wherever you go. The genuine leather material is not only pleasant to the touch but also protects your tools from any dirt, ensuring that your tools remain in top condition. Additionally, the leather is easy to care for, making it effortless to keep your tool bag looking great for years to come.
The BeaverCraft TR9X stands out as a premium tool bag with a chic design, offering a unique and irreplaceable storage solution that is an essential accessory for carving enthusiasts. Crafted from genuine leather in two exquisite shades of brown, this tool bag is the perfect gift for anyone passionate about the art of carving.