AP2X – Adjustable Brown Leather Work Apron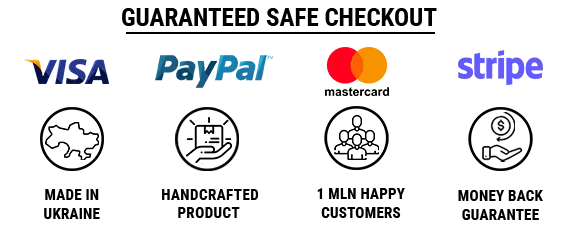 Protective equipment for many professions and fields of activity is an essential condition for ensuring the safety and comfort of work. Our AP2X Adjustable Leather Work Apron is a stylish and ultra-durable accessory that provides the highest level of protection, a premium look, and comfortable wear for years to come.
Our leather work apron is a one-stop solution for people of various professions and hobbies – woodworkers (wood carvers, carpenters, etc.), mechanics, technicians, DIY enthusiasts, professional barbers, chefs, BBQ lovers, baristas, and even artists. This deluxe work apron is made of the finest materials – genuine brown leather and decorated with metal rivets, grommets, and adjusters.
The leather is thick enough to protect you while working and provide the necessary coverage to secure your clothes. It has convenient and roomy pockets, so you'll be able to have all the instruments and supplies required close at hand.
The smooth texture of the leather is not heavy on your body, so it'll allow you to move freely and work as you like without limiting your movements. Leather doesn't get dirty, so any dust, dirt, grease, or paint can be washed off.
This premium tool apron would make a great gift idea on all occasions. It will suit all creative individuals who love to create something beautiful and functional with their own hands and, at the same time, look elegant.
Each element of this AP2X Leather Work Apron is not just a thoughtless detail but a necessary and practical solution that affects performance and convenience.