C12 – Chip Carving Knife
$19.55
$13.00
Sale ends on ,
10 Years Guarantee
This product carries a 10 years guarantee from the original purchase date.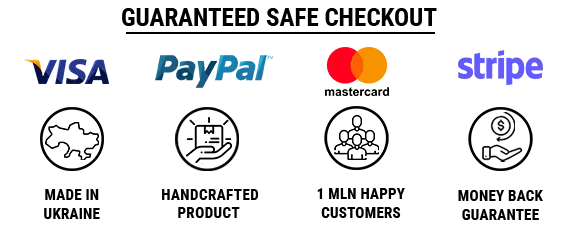 The C12 chip carving knife holds the perfect blade shape with a 45-degree secondary bevel, essential for wood carving. Constructed from high-carbon steel and expertly sharpened, it's a must-have tool for all kinds of woodworking. Easily carve smooth, curved, and complex geometric shapes–from triangles and squares to lines, waves, and more–all with the same knife, compatible with both left- and right-handed users.
Specifications:
Total length – 160 mm (6.29 inches)
Length of the cutting edge – 20 mm (0.78 inches)
Handle length – 120 mm (4.72 inches)
Handle material – Ashwood
What a beautiful knife with an amazingly comfortable handle. It's sharp and ready to use right out of the packaging. I highly recommend buying from the seller I will be again.
Great chipping knife
This is an amazing knife for the cost but I just wish that the handle was smaller and if the tip of the plate was smaller, I could use it as a chipping, knife and a detail knife but again it's still good knife
Good buy
Well made. Holds an edge.
Sweet little chip knife
My 5th whittling n spoon carving tool ive bought from Beavercraft. All excellent, n ur helping support a Ukrainian biz during hard times. Win win.
Fit my need for a very short blade carving knife.
Some carving steps need a very short blade to minimize accidentally cutting oneself. This knife with it's contoured handle and short blade works very well.
Really nice knife for an affordable price.
This is an affordable knife for a beginner or advanced wood carver. It holds it's edge well. Fits in your hand comfortable and does nice detail work. One of my go to knives when I'm carving. You really don't have to spend a fortune on knives, this is a really nice one. I would recommend and I would buy it again.
Not a premium tool, but a good user.
Good value and I would reccomend it. A little small for my hand size but I am new at chip carving.
Easy to work with
Very sharp and easy to use.