AP1 – Adjustable Green Canvas Work Apron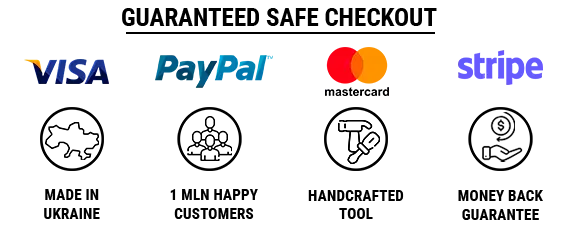 What's better than a good apron? A high-quality work apron by BeaverCraft! Our AP1 Green Canvas Work Apron is a must-have for a wide range of industries and fields of use. It reliably protects the body and creates comfort during work.
This heavy-duty workwear accessory is built for practical use; it's a godsend for woodworkers, carpenters, wood carvers, painters and art teachers, gardeners, grillers, mechanics, electricians, and many more. This versatile apron is made from high-quality metal fittings and highly durable green canvas, a dense, sustainably sourced cotton fabric.
It is specially treated to make it fluid-resistant and keep the water, oils, grease, and dirt off your clothes. Three pockets design allows putting any tools and supplies with the apron, which makes it comfortable to do any work – painting, gardening, or wood carving anywhere and keeps everything you need for your project within arm's reach.
Versatile, practical, and comfortable to wear, this BeaverCraft AP1 canvas apron model is suitable for everyone, both men and women. It has one universal size that will fit everyone – 27 inches wide and 34 inches long for full coverage. It is a stylish piece of workwear for modern craftsmen and craftswomen.
This work safety apron will protect you from the upper chest to the knee so you can move around easily and work. The cross-back straps make it easier on your neck so you can work all day long. Grommets and rivets additionally support the carving apron, so it will last longer and protect you and your clothes while working.