C18 - Curved Blade Whittling Knife

10 Years Guarantee
This product carries a 10 years guarantee from the original purchase date.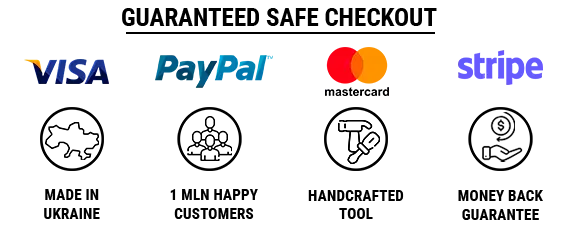 Total length – 160 mm (6.3 inches)
Total width – 28 mm (1.1 inches)
Blade length – 40 mm (1.57 inches)
Blade thickness – 1 mm (0.039 inches)
Handle length – 115 mm (4.53 inches)
Handle material – Ashwood
Our C18 Carved Blade Wood Carving Knife is the ultimate instrument for woodworking enthusiasts of all skill levels. This adaptable carving knife is used for different wood carving techniques like whittling, chip carving, carving in the round, and more. Its distinct curved blade design offers a seamless slicing motion akin to a skew, rendering it perfect for creating accurate and neat cuts in your woodworking projects.

The Ashwood handle of this whittling knife gives a cozy hold for prolonged use without exhaustion, allowing you to handle it effortlessly for extended periods. Its maneuverable design and relaxed grip make it the ideal tool for carving for hours without experiencing any discomfort or strain.

Designed to be a dependable and long-lasting tool, the C18 has a blade thickness of merely 1mm, allowing you to easily remove wood material from your workpiece and giving you precise command over your carving. The sharp tip of the blade permits accurate and elaborate cuts, delivering the desired level of intricacy.

The C18 is an integral part of the BeaverCraft whittling knives collection, famous for its robust construction, durability, and meticulousness. Whether you are a beginner or an experienced carver, the C18 is the perfect implement to assist you in achieving elaborate and precise details in your wood carving projects.

Incorporate this excellent carving knife into your wood carving arsenal and unlock many carving possibilities!
C-18 whittling knife
The C-18 has a nice comfortable feel in my hand. After stropping, it cuts very nicely and the curved blade makes it very versatile in detail work.
Dear Jim,
Thank you for taking the time to provide feedback on the C-18 knife. We appreciate your kind words and are delighted to hear about your positive experience with it.