C9 – Marking Striking Knife
$19.55
$13.00
Sale ends on ,

10 Years Guarantee
This product carries a 10 years guarantee from the original purchase date.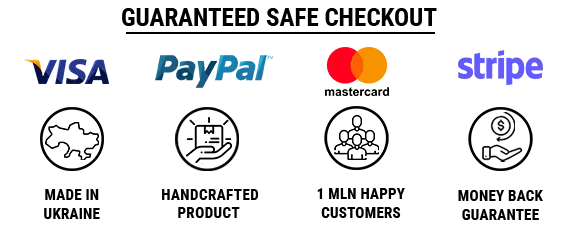 At the heart of this remarkable C9 Marking Striking Knife is its functionality, making it the perfect companion for a myriad of projects. Essential for accurate woodworking, a marking knife or striking knife serves as a dedicated layout tool, ensuring correct markings on workpieces. Whether you're immersed in chip carving, refining relief carving projects, or tackling other woodworking tasks, this knife rises to the occasion, delivering impeccable results every time.
The C9 Knife takes center stage as the go-to tool for marking lines in wood carving and intricate joinery layout work, ensuring your projects achieve artistic excellence. Its razor-sharp carbon steel blade effortlessly slices through soft and hardwood, making it a reliable companion for a wide range of woodworking applications.
Crafted with attention to detail, the handle of the knife is constructed from high-quality Ashwood, providing a comfortable grip that enhances your control and maneuverability. The ergonomic design ensures fatigue-free usage, allowing you to immerse yourself in your wood carving projects for extended periods without sacrificing precision.
Specifications:
Total length – 145 mm (5.7 inches)
Handle length – 105 mm (4.13 inches)
Blade length – 25 mm (0.98 inches)
Blade width – 17 mm (0.67 inches)
Blade material – 1066 Carbon steel
Handle material – Ashwood
Carving knife
We bought this to get started on some basswood carving and it works well. My husband and grandson both like it a lot. They've been carving up a storm. It's a nice way to relax.
schnelle lieferung
das messer ist sehr scharf undliegt gut in der hand
produit au top
je viens de mettre un mauvais commentaire , j ai fais une erreur la mauvaise note n'était pas pour ce produit ,je rectifie ce produit est au top très très contente très bon produit je recommande et livraison respectée
Works very well
I got this to whittle on some mesquite for a project and Ive got to say I'm surprised, the extremely hard wood gets carved away like butter. No blade damage, quite pleased.
Works and High Quality
Highest quality for your dollar. I work a lot with wood, and this is what you want. Trusted seller.
Didn't arrive sharp but good knife
Was not sharp when it arrived, bit after a good strop it's razor sharp. Works well, very happy with it as my first whittling knife.
Comfortable and cuts very well
The short blade and comfortable handle makes carving easy to do.