DK1S – Drawknife with Oak Handle in Leather Sheath

10 Years Guarantee
This product carries a 10 years guarantee from the original purchase date.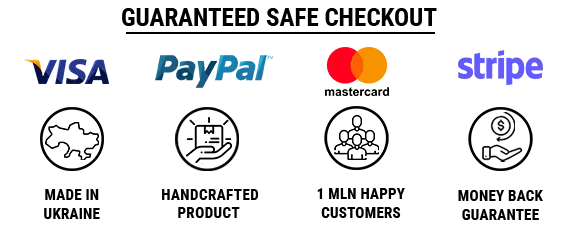 Wood carving is a fascinating hobby, an activity that requires not only skillful hands. It also requires high-quality tools. The BeaverCraft DK1S Drawknife is a practical double-handle wood carving knife to shape the wood and remove shavings.

The tool has a high-quality knife blade, durable oak handles, and a leather sheath. Using the BeaverCraft DK1S shaving knife, you can remove wide and long layers from the workpiece, roughing and leveling the surface.
Working with this drawknife is relatively easy if you use it correctly. Move the tool smoothly, drawing the knife towards you. Hold the knife with both hands, pulling it to the top along the grain.
BeaverCraft DK1S drawknife is a functional woodworking tool with an exclusive leather sheath. Despite its simple and concise design, it has many advantages. Using this draw-shave woodworking tool, you can:
create intricate carvings and unique wooden crafts;

remove the bark without damaging the wood;

perform other joinery and carpentry work.
This device is a valuable wood carving instrument, especially for performing various sculptural works. Such a woodworking tool is also effective when you strip the bark from the logs and perform the primary processing.
Specifications:
Blade length – 120 mm (4.72 inches)
Blade thickness – 3 mm (0.12 inches)
Handle length – 120 mm (4.72 inches)
Total length – 360 mm (14.17 inches)
Terrific Product
Incredibly easy to use and sharp. Makes shaping wood and debarking branches a breeze. Very strong steel.
Good for the price
I'm happy with this drawknifeI own a few beaver knife productsThey're a decent knife for a reasonable price. Hold up well.Thinner, Finer knives have a heavier price tag
Great draw knife
After a an hour using a chisel to shape limbs out of a stave I ordered this and when I got it, it was sharp out the box, enough to feel like cutting through butter compared to using a chisel on my stave. It took over an hour to get one limb carved with my chisel and probably 20 to 30 minutes with this. I laughed when I saw the bandaids in the sheath, but later one of them came in handy. I got the oak finish. Definitely worth the money.
Great tool. Awesome product from the Ukrainian
Shaped handles are comfortable, blade is very sharp. All around excellent product for the value.
Works like it should.
Holds an edge pretty good, and works.
just the right size, perfect for me.
just the right size for me. handles well.
Pefect for what I need
The part that really got me on board was the complimentary band aids hidden under the sheath. Its sturdy and cuts really smoothly. The grip is comfortable and feels natural. All in all I am thrilled to have such a well built tool.
Very Nice Draw Knife
Nice simple tool. BeaverCraft makes great tools - I have several to this point.
Nice draw knife for small projects.
I purchased this draw knife to make a wooden long bow out of oak. Out of the box it was sharp enough for the required task, but I ended up stropping it with some fine compound and made it hair popping sharp. It feels like the perfect draw knife for small projects that a larger draw knife would be difficult to navigate smaller pieces of wood with. I also recommend purchasing it with the leather to cover, as to make storage and transporting safer. Great knife for the money.
Yes!
Awesome tool to use to get the bark off of my live edge slabs. Comfortable in my hands and quickly cleans up the edges.