K1/10 - Compact straight flat chisel single bevel. Sweep №1
$20.00
$17.00
Sale ends on ,

10 Years Guarantee
This product carries a 10 years guarantee from the original purchase date.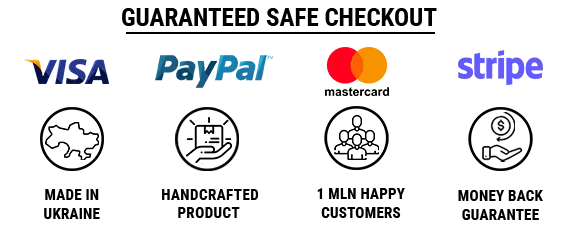 Blade width

–

10 mm (0.40 inches)

Total length

–

192 mm (7.56 inches)

Blade length

–

80 mm (3.15 inches)

Handle length

–

115 mm (4.53 inches)
BeaverCraft compact straight flat chisels sweep №1 are great solution for simple notches, reliefs and contours carving. Has straight edge with single bevel. Shorter blade and more compact comfortable handle for your best carving projects. Wood carving chisels BeaverCraft are razor sharp and ready-to-use right out of the box.
Made of high quality carbon steel. Sharpened and honed manually. You can use such tools for both softwood and hardwood treatment. Handle is made of Ash and oil impregnated. Should be used for precise manual treatment only, excluding hammer and mallet use. It is convenient to use and good for long usage. BeaverCraft chisels are handcrafted both for beginners and professional wood carvers.