K9/10 - Compact straight rounded chisel. Sweep №9

10 Years Guarantee
This product carries a 10 years guarantee from the original purchase date.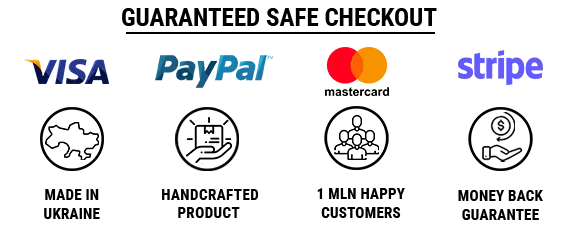 Blade width

–

10 mm (0.39 inches)

Total length

–

192 mm (7.56 inches)

Blade length

–

80 mm (3.15 inches)

Handle length

–

115 mm (4.53 inches)
BeaverCraft сompact straight rounded chisels sweep №9 are to help you with deep scratches and shaping. Shorter blade and more compact comfortable handle for your best carving projects. Wood carving chisels BeaverCraft are razor sharp and ready-to-use right out of the box. Made of high quality carbon steel. Sharpened and honed manually. You can use such tools for both softwood and hardwood treatment.
Handle is made of Ash and oil impregnated. Should be used for precise manual treatment only, excluding hammer and mallet use. It is convenient to use and good for long usage. BeaverCraft chisels are handcrafted both for beginners and professional wood carvers.
very sharp
the price is right and ready to use
Perfect
I have multiple of this size. I use often so I keep a spare. Good tool.
Dollar for dollar the best
Dollar for dollar the best. Beaver craft has been my choice for two years I find them and inexpensive and comes sharp out of the box I enjoy this tool I use it for spoons and shaping round items get started wiggling soon and use your beaver craft tools well
Professional, sharp, comfortable, A nice Professional Gouge
This is my second BeaverCraft Wood Carving Gouge .I am impressed Small, but I am able to use two hands. I will strop this gouge , but it is very sharp. Definitely a good looking professional gouge
Easy to use and sharpen. This a must in my bag.
The tool I needed for my project
This is an excellent, well made carving gouge. Most people probably use it for carving wood, but I bought it for my hobby of refurbishing vintage shaving brushes. The handles of old shaving brushes are usually in good shape, but the knots ( usually made of badger hair) are commonly worn out and/or dirty with years of old soap. I used this carving gouge to remove old knots in 2 shaving brushes. The gouge did an excellent job and didn't damage the handle. Next, I'll glue in new, synthetic knots. I also love that this tool was made in the valiant country of Ukraine. Highly recommended.
Made for basswood
Very first bump into Osage and the edge rolled, like really rolled. 15 minutes getting that roll out and tried oak... Roll... basswood, golden
Quality
Quality product - aids me greatly in my whittling projects.
Good Quality
I really like the size and comfortable handle on this, it is sharp and can be used on different craft materials such as clay, epoxy, wood etc. Just use your imagination.
echt ganz scharf
Ich habe mehrere verschiedene Marken gekauft und ausprobiert. Diese Artikel ist echt zu empfehlenswert.