P2 - Polishing Compound M7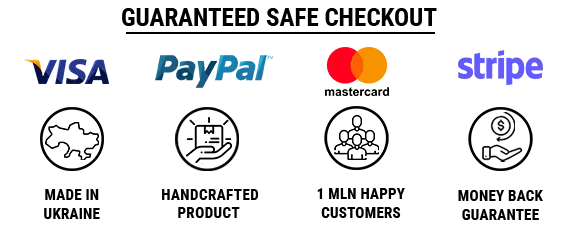 The grain size is 7-5 micron

The weight of one piece is 45-50 grams

Should be used to polish hard metals and alloys – stainless steel, hard alloys, and cast iron
The green-gray polishing compound P2 is used to polish hard metals and alloys – stainless steel, hard alloys, and cast iron. It works well for polishing of stone, glass and other nonmetal. The compound is used for finishing cutting tool parts and other elements that require high precision machining. This sharpening compound is perfect for polishing knife, sharpening knife, razors. The grain size of the M7 green-grey compound is 7-5 micron. The weight of one piece is 45-50 grams.
How to use polishing compound:
The polishing compound is applied to the polishing sponge with a gentle touch on the circle during rotation. When polishing the item, press it slightly to the polishing pad. The polishing compound should be applied to the entire surface of the leather. When erasing and fading from leather, you should renew the layer of compound.


Also you can apply green-gray polishing compound on leather strop and polish blade of the knives, chisels, planers and razors.
Bon produit
S'effrite et se casse sans forcer ! Très déçuÉdit : le problème a été très vite résolu par le vendeur et tout est rentré dans l'ordre. Il me l'a remplacé rapidement et le nouveau produit fonctionne parfaitement.
Soon became moldy
Stored in its carton box and in my tool case (in the house) it became moldy in a few months!Nevertheless as soon as Beaver Craft was informed of the incident they offered compensation.
Beaver Craft P02
Habe mir dieBeaver Craft p02 Größer vorgestellt auch finde den Preis für dieses Teil zu hoch.
A replacement
Replacing what came with the strop, works well.
Good Product
It is a bigger stick than some so good value.It seems to be a finer grit than the one I had from another company as. That being said it being finer it applied much easier to my Strop. It does however take me a few mins longer to achieve the same edge but not much more.I would have no problem recommending this product.
Excellent for polished edge of the knife
Excellent for the strop, easy to apply to the leather, softer than other brands.