S01X Black – Luxury Spoon Carving Set with Walnut Handles
$65.00
$39.00
Sale ends on ,

10 Years Guarantee
This product carries a 10 years guarantee from the original purchase date.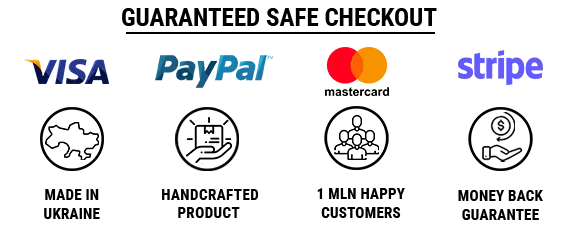 Indulge your passion for wood carving with the S01X Black Luxury Spoon Carving Set by BeaverCraft. It is more than just a spoon carving kit; it's an experience. It combines top-notch quality tools and stunning aesthetics, designed to enchant both seasoned craftsmen and beginners. Tailored for various carving tasks – spoon carving, kuksa carving, or shaping projects with similar concave designs – this set is a versatile companion ready to bring your woodworking visions to life.
The universal whittling knife perfectly handles rough wood removal and intricate pattern work, while the spoon carving knife is perfect for hollowing, allowing you to carve precise grooves in your wooden creations. With these impeccably balanced tools, your carving projects will be easier and more enjoyable, allowing your creativity to flow freely.
Crafted with precision, all the tools in the set feature thoughtful geometry and durable high-carbon steel blades, ensuring a sharp edge right out of the box. They boast European walnut wood handles that are both durable and visually appealing. The handles are well-polished and coated with natural linseed oil for longevity. 
These handles not only provide a comfortable and secure grip, but their exquisite design adds an element of sophistication to your carving experience. Their ergonomic construction allows for hours of carving without fatigue, making every stroke feel effortless and precise.
Experience the convenience of an all-in-one woodcarving kit. Everything you need for spoon carving is neatly stored in a stylish black leather roll-up bag, protecting your precious tools during transport.