SK2L – Spoon Carving Knife (30 mm, Left-Handed)

10 Years Guarantee
This product carries a 10 years guarantee from the original purchase date.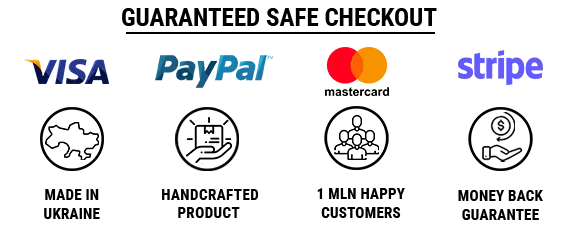 This SK2L knife is a left-handed version of an SK2 Spoon Carving Knife designed to cut out spoons, bowls, kuksas, and other products or add some details to your whittling projects. Its rounding diameter is 30 mm, perfect for small products. You can cut soft and hard wood with this hook knife.


The hook carving knife is an excellent U-shaped utensil for making detailed cuts or rounding out bowls and spoons. The carbon steel blade of the carving knife is single-edged. You can cut with one hand atop the blade for enhanced control.

SK2L is an essential tool if you are passionate about spoon carving because by ordering it, the person gets the best hook knife for spoon carving. This compact spoon-whittling tool for left-handed people will make anybody feel good about themselves as they carve any concave-shaped project they desire. Its sharp blade will be of great use while you carve, and the wooden shaft that's well thought through has a greatly pleasant design for a long carving time with it, so you won't feel tired as fast as usual.

Specifications:
Total length – 170 mm (6.69 inches)

Rounding diameter – 30 mm (1.18 inch)

Handle length – 105 mm (4.13 inches)

Handle material – Ashwood
Ottimo
Ottimo prodotto sia per chi inizia e sia per chi è già più pratico
Grandson loved it.
Bought this for grandson that is learning to carve and is left handed. Good price and works well for him.
It Is A Good Tool!
I got this for my son. And he likes it, a lot.
Turning tool, long handle
Must have bowl/spoon gauge. This is a turning tool, not a hand tool
Very nice! Well worth the price!
Nicely packaged for shipping. Very sturdy blade. Very sharp. Well made, should last a long while!
High quality
Very high quality. Couldn't believe I found one for a left hander! Very comfortable, razor sharp. Knife blade is very well secured in the handle with epoxy. Highly recommended !
Highly Recommend BeaverCraft
While the original knife received was disappointing, its replacement is as nice as hoped for. BeaverCraft has provided excellent and proactive customer service. I highly recommend BeaverCraft.
the quality is job 1
Receive this knife and is of a good quality for the price. I recommend it to anyone that is into woodcarving.