SK3 Long – Large Spoon Carving Knife
$26.00
$20.00
Sale ends on ,

10 Years Guarantee
This product carries a 10 years guarantee from the original purchase date.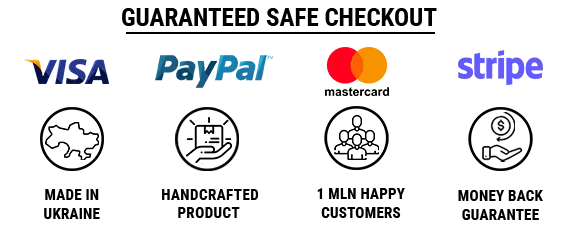 Cutting kuksas and bowls has never been so easy and smooth. Thanks to our double-edged hook knife with a long blade, you can cover many of your wood carving needs and create an incredible variety of whittling projects with intricate designs.
The versatile BeaverCraft SK3 Long Large Spoon Carving Knife is a tool with many benefits. One of the main ones is high strength. A good blade made of durable high-carbon steel can cut not only softwoods but is equally effective at carving hardwoods. It feels comfortable in your hand and allows you to cope with most wood carving tasks.
Specifications:
Blade length – 105 mm (4.13 inches)
Rounding diameter – 90 mm (3.54 inches)
Handle length – 300 mm (11.81 inches)
Handle material – Ashwood
the quality was excellent , it was as described, it exceeded my expectations. loved it.
Razor sharp on both edges.
High quality and fast shipping
Great item fast shipping! will buy from again
great item! fast shipping will be buying from again
I am very pleased with everything I bought from them. I bought 4 different spoon knives and they all arrived shaving sharp and polished. I haven't used the long handled kuksa knives yet but the others have all held their edge well. The spoon knife strop and sharpener is a clever design. I tried it briefly on a cheaper knife and had some success. I think with some time and practice it will make the very difficult task of sharpening curved blades much easier.
Great item, excellent service, packaging, and international shipping!!!
Extremely sharp and well made! A video would help by showing how to hold and carve with a long handled spoon knife. You can't go wrong with this knife!
Anything well done is worth waiting for!! Especially the spoon carving tools I purchased! I do not mind waiting for quality products, believe me their knives are worth the wait! Dealing with the folks at the shop is a pleasure! They are friendly, patient with basic questions. Overall great customer service. You need to check them out if you are serious about your tools!